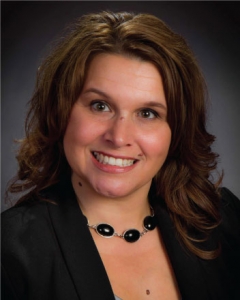 Rochelle Realty Group
Welcome! My name is Rochelle and I'm a licensed Realtor® with TheMLSonline.com. I have a passion for real estate and helping people through the process of buying and selling homes. Whether you're just starting your home search or ready to take the next step in home-ownership, I believe it's important to work with an agent who has experience. My experience includes the purchase and sale of homes and investment properties in the Twin Cities area. The most rewarding part of being a full-time Realtor® is having the opportunity to meet new people. I look forward to learning more about you, and helping you with your real estate needs. Please call, or send an online request and I will respond as soon as possible. I look forward to assisting you!
Getting to know Rochelle
Rochelle has been a licensed Realtor since 2003 selling mostly residential Real Estate. Rochelle began her career working on a team at Remax and it didn't take long for her to realize how passionate she was about her job. After one year with Remax, Rochelle branched out on her own and worked as a new construction specialist with New Homes Realty. In 2006, Rochelle moved to Themlsonline.com, which she says was the best move she has made within in her career. Rochelle has experience working short sale homes, bank owned homes, new construction homes, lake homes, and traditional sale homes.

In Rochelle's free time, she really enjoys spending time with her husband, their 5 daughters, 2 grandchildren, and their dog Reggie. Rochelle's strong family faith has been a driving factor in her career. She believes a home is where the most special memories are made and being a part of the buying and selling process with her clients has been the most rewarding part of her career.
Client Testimonial
~Rochelle was very helpful in getting our home ready to sell and to find us a new home! She's a kind and thoughtful person who truly appreciate your time and is always working hard to find just what you are looking for. She treats you with respect and friendship. She is always available to answer any questions or concerns you may have. We now consider her a friend for life. The world needs more people like her.
S and T Johnson of Otsego, helped sell and buy a home in 2016.

~I started working with Rochelle in the fall, even though she knew I would not be ready to make an offer for several months. She was patient, knowledgeable and went out of her way to show me properties despite my not being ready to make an offer immediately.

~I finally made an offer at the end of December and moved into my new home at the beginning of March. Rochelle was on top of things every step of the way! Everything was handled efficiently and professionally and the entire process with smooth from start to finish. I would recommend Rochelle to anyone looking for a Realtor. She went above and beyond. A+
C Merritt, helped buy home in 2016

~Rochelle helped us buy a house in Maple Grove. She is very personable, enthusiastic, knowledgeable, and flexible. She also has a great sense of humor. She knows the real estate market and she made great recommendations for other services we needed to buy a house. She is quick to respond to phone calls/emails. I highly recommend her!
T.Simonson, purchased home in 2016

~Rochelle is very knowledgeable and helpful. She bent over backwards for us, we would request to see a house on the same day and she made it work. She suggested to have 2 open houses, one on a Saturday and one on a Sunday (different weekends of course). She gave us tips for how to stage for listing pictures. She took care of everything so our closing went very smoothly.
She's a very nice person, I would highly recommend her!
S. and L. Gamer, sold and purchased a home in 2016

~Rochelle was amazing in helping us sell our home and purchase a new one. She is very knowledgeable and did everything that she could to make a stressful experience go smoothly. Rochelle is responsive and on top of everything. It didn't matter when we contacted her, morning, night, weekend, and during her vacation she responded immediately. She took the time to really understand our needs and delivered. I would highly recommend Rochelle!
J. Zurel, sold and purchased a home in 2016

~Rochelle is one of the best agents working today! She is very enthusiastic about what she does and that only means that you will win in the end. She was spot on with the value of our house. Her great marketing skills helped sell our house for over asking price! What more can you ask for? She was always available to us and answered all of our questions. She made sure we were comfortable with the whole process. I would recommend her to anyone looking for a great agent and person to work with. You have found your agent!
M. Resendez sold and purchased a home in 2015

~Rochelle is a very knowledgeable and flexible Agent that makes you feel like her only client. She was able to give a accurate value on the home we were selling that was higher than we thought we could get. Before we knew it, our home was sold and we had an accepted offer on our new place. We even had a bit of an issue with the seller taking a TV that was mounted in the kitchen to a wall that they said they would leave. This wasn't a big deal to us but Rochelle wanted to make it right and personally bought a replacement TV for our new home out of her pocket! We couldn't ask for a better agent (and now friend) to work with! Highly recommended!!!!!
J. Julik, sold and purchased a home in 2015